CJA BADGE
Custom Designed by
Sitck It! Badges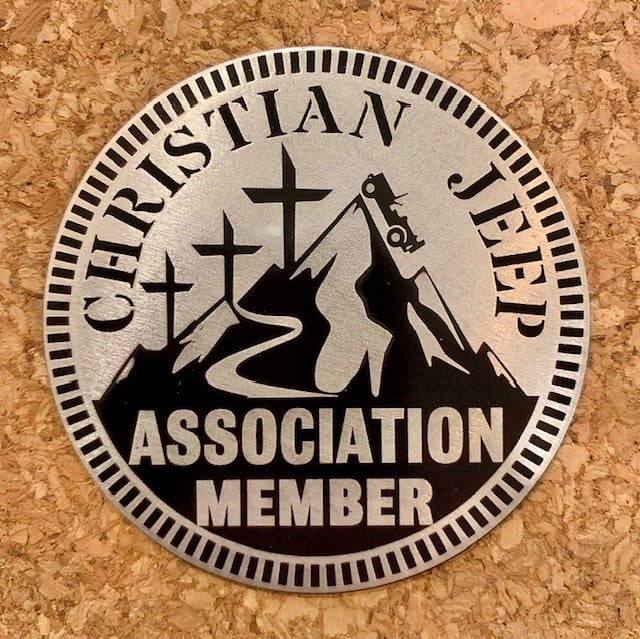 $20 Each - Order (Free Shipping)
Here
Stick It! Badges is donating $10 to CJA for each badge sold.
res

CJA BANNER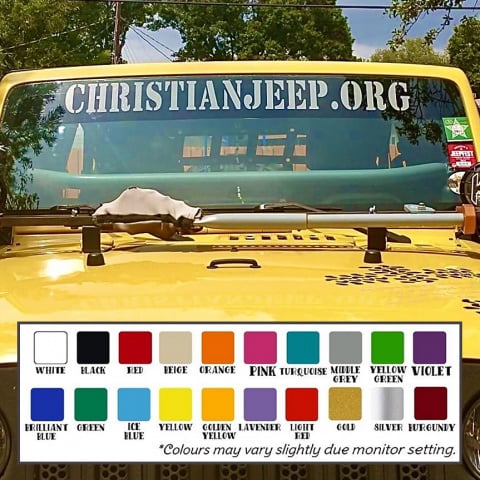 30" X 4" Christian Jeep Association Windshield Banner
$20 (Free Shipping)

Shop
Here
10% of the sales of CJA gear and banners goes towards evangelism kits for our chapter presidents and helping the poor.


CJA TIRE COVER $60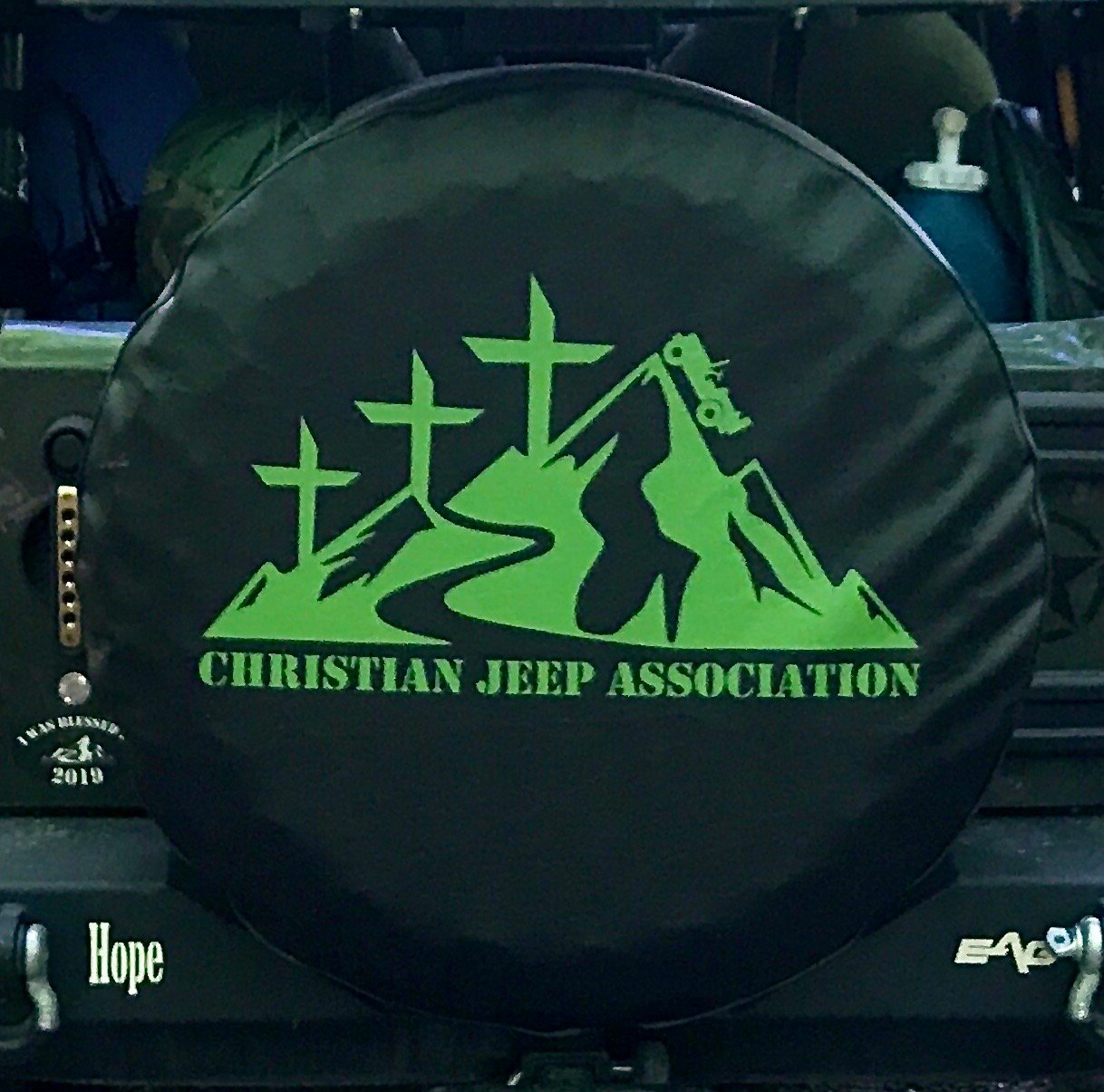 Contact Leighton for information.

Tire cover colors

leighton@christianjeepassociation.org